Participate in good together with us!
Choose one item that you need:
You can donate any amount
DONATION FROM THE PHONE
Send an SMS with the word "ZAKYAT" (space) and the DONATION AMOUNT * (in digits **) to the short number 3434
You can also send SMS with the word "FID'YA" (or "FID'YA") to the space and the DONATION AMOUNT * (in digits **) to the short number 3434
Fitr Sadaka (payable in the month of Ramadan from each family member) can also be paid from the phone by sending an SMS to short number 3434 with the word:
– "FITR 100" (or "FITR 100") – for low-income families,
– "FITR 300" (or "FITR 300") – for families with an average income,
– "FITR" (or "FITR") space and any amount from 500 rubles – for wealthy families.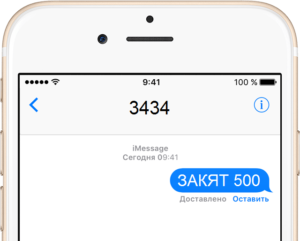 * Acceptable amount of donations from 10 to 15 000 rubles. Commission from the subscriber – 0%.
** If the number is indicated in words or the message will contain only text,
the amount of the donation will be automatically considered 100 rubles.
Offer Megafon
Offer МТС
Offer Beeline, limits
Offer Tele2
Offer Yota
Offer Tinkoff Mobile
Security Policy
Refund

If there are difficulties with the transfer of bank cards, they are connected with the bank by the issuer, which block payments, since payments come from other countries. We are working on solving this problem. You can send money through site or through QIWI terminals. You need to find "Charitable Foundation Zakat", indicate your phone number (for identification), specify the amount and write a donation direction in the comments.
You can also transfer money via  PayPal.Me/fondzakat or pay with Paypal now
Or to the bank account of the Zakat Foundation
| | |
| --- | --- |
| | Requisites for donations in foreign currency |
| Name of company | FUND ZAKYAT |
| TIN / KPP | 7702470088 / 770201001 |
| Organization address | 129090, RUSSIA, MOSCOW, VYPOLZOV STR., 7/1 |
| Bank of the organization | SBERBANK, MOSCOW RUSSIAN FEDERATION |
| Address of the bank | RUSSIA, MOSCOW, VAVILOVA STR., 19 |
| Bank account number | 40703840338090000075 |
| SWIFT – Bank code | SABRRUMM |
| CEO | Alyautdinov Ildar Rifatovich |
| Phone | +7 (495) 975-91-67 |
Together with us participate in the good!