[vc_row 0=""][vc_column 0=""][vc_column_text 0=""]Any good deed is charity (a smile, a good word, the maintenance of kinship, the exaltation of the Almighty, the call for good, the retention of the harmful …)[/vc_column_text][/vc_column][/vc_row][vc_row][vc_column][vc_raw_html]JTNDZm9ybSUyMG5hbWUlM0QlMjJTaG9wRm9ybSUyMiUyMG1ldGhvZCUzRCUyMlBPU1QlMjIlMjBjbGFzcyUzRCUyMmZvcm0tYXNkJTIyJTIwYWN0aW9uJTNEJTIyaHR0cHMlM0ElMkYlMkZtb25leS55YW5kZXgucnUlMkZlc2hvcC54bWwlMjIlM0UlMEElMjAlMjAlMjAlMjAlM0NpbnB1dCUyMHR5cGUlM0QlMjJoaWRkZW4lMjIlMjBuYW1lJTNEJTIyc2hvcElkJTIyJTIwdmFsdWUlM0QlMjI0NDYwNiUyMiUyRiUzRSUwQSUyMCUyMCUyMCUyMCUzQ2lucHV0JTIwdHlwZSUzRCUyMmhpZGRlbiUyMiUyMG5hbWUlM0QlMjJzY2lkJTIyJTIwdmFsdWUlM0QlMjIzMDg0NSUyMiUyRiUzRSUwQSUyMCUyMCUyMCUyMCUzQ2lucHV0JTIwdHlwZSUzRCUyMmhpZGRlbiUyMiUyMG5hbWUlM0QlMjJDdXN0b21lck51bWJlciUyMiUyRiUzRSUwQSUyMCUyMCUyMCUyMCUzQ2lucHV0JTIwdHlwZSUzRCUyMmhpZGRlbiUyMiUyMG5hbWUlM0QlMjJjdXN0QWRkciUyMiUyRiUzRSUwQSUyMCUyMCUyMCUyMCUzQ2lucHV0JTIwbmFtZSUzRCUyMnNob3BTdWNjZXNzVVJMJTIyJTIwdmFsdWUlM0QlMjJodHRwcyUzQSUyRiUyRnpha2F0ZnVuZC5ydSUyRnNwYXNpYm8lMjIlMjB0eXBlJTNEJTIyaGlkZGVuJTIyJTNFJTBBJTIwJTIwJTIwJTIwJTNDaW5wdXQlMjBuYW1lJTNEJTIyc2hvcEZhaWxVUkwlMjIlMjB2YWx1ZSUzRCUyMmh0dHBzJTNBJTJGJTJGemFrYXRmdW5kLnJ1JTJGJTIyJTIwdHlwZSUzRCUyMmhpZGRlbiUyMiUzRSUwQSUyMCUyMCUyMCUyMCUzQ2RpdiUyMGNsYXNzJTNEJTIyeWEtcm93JTIwcm93JTIyJTNFJTBBJTIwJTIwJTIwJTIwJTIwJTIwJTIwJTIwJTNDZGl2JTIwY2xhc3MlM0QlMjJ2Y19jb2wtbGctOCUyMHZjX2NvbC1tZC04JTIwdmNfY29sLXNtLTglMjIlM0UlMEElMjAlMjAlMjAlMjAlMjAlMjAlMjAlMjAlMjAlMjAlMjAlMjAlM0NwJTIwc3R5bGUlM0QlMjJjb2xvciUzQSUyMzAwMCUzQmZvbnQtc2l6ZSUzQTE4cHglMjIlM0VDaG9vc2UlMjBvbmUlMjBvZiUyMHRoZSUyMGRpcmVjdGlvbnMlMjBvZiUyMHRoZSUyMGRvbmF0aW9uJTNBJTNDJTJGcCUzRSUwQSUyMCUyMCUyMCUyMCUyMCUyMCUyMCUyMCUyMCUyMCUyMCUyMCUzQ2RpdiUyMGNsYXNzJTNEJTIycm93JTIwbGluZS16YWthdCUyMiUzRSUwQSUyMCUyMCUyMCUyMCUyMCUyMCUyMCUyMCUyMCUyMCUyMCUyMCUyMCUyMCUyMCUyMCUzQ2RpdiUyMGNsYXNzJTNEJTIydmNfY29sLWxnLTQlMjB2Y19jb2wtbWQtNCUyMHZjX2NvbC1zbS00JTIyJTNFJTBBJTIwJTIwJTIwJTIwJTIwJTIwJTIwJTIwJTIwJTIwJTIwJTIwJTIwJTIwJTIwJTIwJTIwJTIwJTIwJTIwJTNDZGl2JTIwaWQlM0QlMjJsaS1zY2hvb2wtc2FkJTIyJTIwY2xhc3MlM0QlMjJsaS1hY3RpdmUtbGklMjBsaS1kaXYlMjIlM0UlMEElMjAlMjAlMjAlMjAlMjAlMjAlMjAlMjAlMjAlMjAlMjAlMjAlMjAlMjAlMjAlMjAlMjAlMjAlMjAlMjAlMjAlMjAlMjAlMjAlM0NzcGFuJTIwY2xhc3MlM0QlMjJzcGFuLWljb24lMjIlM0VTY2hvb2wlMjBmb3IlMjBSZWZ1Z2VlcyUzQyUyRnNwYW4lM0UlMEElMjAlMjAlMjAlMjAlMjAlMjAlMjAlMjAlMjAlMjAlMjAlMjAlMjAlMjAlMjAlMjAlMjAlMjAlMjAlMjAlMjAlMjAlMjAlMjAlM0NpbWclMjBzcmMlM0QlMjIlMkZ3cC1jb250ZW50JTJGdXBsb2FkcyUyRjIwMTclMkYxMiUyRmJlemplbnRzeS5wbmclMjIlMkYlM0UlMEElMjAlMjAlMjAlMjAlMjAlMjAlMjAlMjAlMjAlMjAlMjAlMjAlMjAlMjAlMjAlMjAlMjAlMjAlMjAlMjAlM0MlMkZkaXYlM0UlMEElMjAlMjAlMjAlMjAlMjAlMjAlMjAlMjAlMjAlMjAlMjAlMjAlMjAlMjAlMjAlMjAlM0MlMkZkaXYlM0UlMEElMjAlMjAlMjAlMjAlMjAlMjAlMjAlMjAlMjAlMjAlMjAlMjAlMjAlMjAlMjAlMjAlM0NkaXYlMjBjbGFzcyUzRCUyMnZjX2NvbC1sZy00JTIwdmNfY29sLW1kLTQlMjB2Y19jb2wtc20tNCUyMiUzRSUwQSUyMCUyMCUyMCUyMCUyMCUyMCUyMCUyMCUyMCUyMCUyMCUyMCUyMCUyMCUyMCUyMCUyMCUyMCUyMCUyMCUzQ2RpdiUyMGlkJTNEJTIybGkteWVtZW4tc2FkJTIyJTIwY2xhc3MlM0QlMjJsaS1kaXYlMjIlM0UlMEElMjAlMjAlMjAlMjAlMjAlMjAlMjAlMjAlMjAlMjAlMjAlMjAlMjAlMjAlMjAlMjAlMjAlMjAlMjAlMjAlMjAlMjAlMjAlMjAlM0NzcGFuJTIwY2xhc3MlM0QlMjJzcGFuLWljb24lMjIlM0VDaGlsZHJlbiUyMG9mJTIwWWVtZW4lM0MlMkZzcGFuJTNFJTBBJTIwJTIwJTIwJTIwJTIwJTIwJTIwJTIwJTIwJTIwJTIwJTIwJTIwJTIwJTIwJTIwJTIwJTIwJTIwJTIwJTIwJTIwJTIwJTIwJTNDaW1nJTIwc3JjJTNEJTIyJTJGd3AtY29udGVudCUyRnVwbG9hZHMlMkYyMDE3JTJGMTIlMkZjaGlsZHJlbi5wbmclMjIlMkYlM0UlMEElMjAlMjAlMjAlMjAlMjAlMjAlMjAlMjAlMjAlMjAlMjAlMjAlMjAlMjAlMjAlMjAlMjAlMjAlMjAlMjAlM0MlMkZkaXYlM0UlMjAlMEElMjAlMjAlMjAlMjAlMjAlMjAlMjAlMjAlMjAlMjAlMjAlMjAlMjAlMjAlMjAlMjAlM0MlMkZkaXYlM0UlMEElMjAlMjAlMjAlMjAlMjAlMjAlMjAlMjAlMjAlMjAlMjAlMjAlMjAlMjAlMjAlMjAlM0NkaXYlMjBjbGFzcyUzRCUyMnZjX2NvbC1sZy00JTIwdmNfY29sLW1kLTQlMjB2Y19jb2wtc20tNCUyMiUzRSUwQSUyMCUyMCUyMCUyMCUyMCUyMCUyMCUyMCUyMCUyMCUyMCUyMCUyMCUyMCUyMCUyMCUyMCUyMCUyMCUyMCUzQ2RpdiUyMGlkJTNEJTIybGktY2hpbGQtc2FkJTIyJTIwY2xhc3MlM0QlMjJsaS1kaXYlMjIlM0UlMEElMjAlMjAlMjAlMjAlMjAlMjAlMjAlMjAlMjAlMjAlMjAlMjAlMjAlMjAlMjAlMjAlMjAlMjAlMjAlMjAlMjAlMjAlMjAlMjAlM0NzcGFuJTIwY2xhc3MlM0QlMjJzcGFuLWljb24lMjIlM0VPcnBoYW5zJTNDJTJGc3BhbiUzRSUwQSUyMCUyMCUyMCUyMCUyMCUyMCUyMCUyMCUyMCUyMCUyMCUyMCUyMCUyMCUyMCUyMCUyMCUyMCUyMCUyMCUyMCUyMCUyMCUyMCUzQ2ltZyUyMHNyYyUzRCUyMiUyRndwLWNvbnRlbnQlMkZ1cGxvYWRzJTJGMjAxNyUyRjEyJTJGc2lyb3RhLnBuZyUyMiUyRiUzRSUwQSUyMCUyMCUyMCUyMCUyMCUyMCUyMCUyMCUyMCUyMCUyMCUyMCUyMCUyMCUyMCUyMCUyMCUyMCUyMCUyMCUzQyUyRmRpdiUzRSUyMCUwQSUyMCUyMCUyMCUyMCUyMCUyMCUyMCUyMCUyMCUyMCUyMCUyMCUyMCUyMCUyMCUyMCUzQyUyRmRpdiUzRSUwQSUyMCUyMCUyMCUyMCUyMCUyMCUyMCUyMCUyMCUyMCUyMCUyMCUyMCUyMCUyMCUyMCUzQ2RpdiUyMGNsYXNzJTNEJTIydmNfY29sLWxnLTQlMjB2Y19jb2wtbWQtNCUyMHZjX2NvbC1zbS00JTIyJTNFJTBBJTIwJTIwJTIwJTIwJTIwJTIwJTIwJTIwJTIwJTIwJTIwJTIwJTIwJTIwJTIwJTIwJTIwJTIwJTIwJTIwJTNDZGl2JTIwaWQlM0QlMjJsaS1zYWRha2Etc2FkJTIyJTIwY2xhc3MlM0QlMjJsaS1kaXYlMjIlM0UlMEElMjAlMjAlMjAlMjAlMjAlMjAlMjAlMjAlMjAlMjAlMjAlMjAlMjAlMjAlMjAlMjAlMjAlMjAlMjAlMjAlMjAlMjAlMjAlMjAlM0NzcGFuJTIwY2xhc3MlM0QlMjJzcGFuLWljb24lMjIlM0VTYWRha2ElMjAlMjhhbG1zJTI5JTNDJTJGc3BhbiUzRSUwQSUyMCUyMCUyMCUyMCUyMCUyMCUyMCUyMCUyMCUyMCUyMCUyMCUyMCUyMCUyMCUyMCUyMCUyMCUyMCUyMCUyMCUyMCUyMCUyMCUzQ2ltZyUyMHNyYyUzRCUyMiUyRndwLWNvbnRlbnQlMkZ1cGxvYWRzJTJGMjAxNyUyRjEyJTJGc2FkYWthLnBuZyUyMiUyRiUzRSUwQSUyMCUyMCUyMCUyMCUyMCUyMCUyMCUyMCUyMCUyMCUyMCUyMCUyMCUyMCUyMCUyMCUyMCUyMCUyMCUyMCUzQyUyRmRpdiUzRSUyMCUwQSUyMCUyMCUyMCUyMCUyMCUyMCUyMCUyMCUyMCUyMCUyMCUyMCUyMCUyMCUyMCUyMCUzQyUyRmRpdiUzRSUwQSUyMCUyMCUyMCUyMCUyMCUyMCUyMCUyMCUyMCUyMCUyMCUyMCUyMCUyMCUyMCUyMCUzQ2RpdiUyMGNsYXNzJTNEJTIydmNfY29sLWxnLTQlMjB2Y19jb2wtbWQtNCUyMHZjX2NvbC1zbS00JTIyJTNFJTBBJTIwJTIwJTIwJTIwJTIwJTIwJTIwJTIwJTIwJTIwJTIwJTIwJTIwJTIwJTIwJTIwJTIwJTIwJTIwJTIwJTNDZGl2JTIwaWQlM0QlMjJsaS16YWt5YXQtc2FkJTIyJTIwY2xhc3MlM0QlMjJsaS1kaXYlMjIlM0UlMEElMjAlMjAlMjAlMjAlMjAlMjAlMjAlMjAlMjAlMjAlMjAlMjAlMjAlMjAlMjAlMjAlMjAlMjAlMjAlMjAlMjAlMjAlMjAlMjAlM0NzcGFuJTIwY2xhc3MlM0QlMjJzcGFuLWljb24lMjIlM0VaYWthdCUzQyUyRnNwYW4lM0UlMEElMjAlMjAlMjAlMjAlMjAlMjAlMjAlMjAlMjAlMjAlMjAlMjAlMjAlMjAlMjAlMjAlMjAlMjAlMjAlMjAlMjAlMjAlMjAlMjAlM0NpbWclMjBzcmMlM0QlMjIlMkZ3cC1jb250ZW50JTJGdXBsb2FkcyUyRjIwMTclMkYxMiUyRnpha3lhdC5wbmclMjIlMkYlM0UlMEElMjAlMjAlMjAlMjAlMjAlMjAlMjAlMjAlMjAlMjAlMjAlMjAlMjAlMjAlMjAlMjAlMjAlMjAlMjAlMjAlM0MlMkZkaXYlM0UlMjAlMEElMjAlMjAlMjAlMjAlMjAlMjAlMjAlMjAlMjAlMjAlMjAlMjAlMjAlMjAlMjAlMjAlM0MlMkZkaXYlM0UlMEElMjAlMjAlMjAlMjAlMjAlMjAlMjAlMjAlMjAlMjAlMjAlMjAlMjAlMjAlMjAlMjAlM0NkaXYlMjBjbGFzcyUzRCUyMnZjX2NvbC1sZy00JTIwdmNfY29sLW1kLTQlMjB2Y19jb2wtc20tNCUyMiUzRSUwQSUyMCUyMCUyMCUyMCUyMCUyMCUyMCUyMCUyMCUyMCUyMCUyMCUyMCUyMCUyMCUyMCUyMCUyMCUyMCUyMCUzQ2RpdiUyMGlkJTNEJTIybGktcHJvZ3JhbW0tc2FkJTIyJTIwY2xhc3MlM0QlMjJsaS1kaXYlMjIlM0UlMEElMjAlMjAlMjAlMjAlMjAlMjAlMjAlMjAlMjAlMjAlMjAlMjAlMjAlMjAlMjAlMjAlMjAlMjAlMjAlMjAlMjAlMjAlMjAlMjAlM0NzcGFuJTIwY2xhc3MlM0QlMjJzcGFuLWljb24lMjIlM0VUbyUyMHRoZSUyMHByb2dyYW1zJTIwb2YlMjB0aGUlMjBmdW5kJTNDJTJGc3BhbiUzRSUwQSUyMCUyMCUyMCUyMCUyMCUyMCUyMCUyMCUyMCUyMCUyMCUyMCUyMCUyMCUyMCUyMCUyMCUyMCUyMCUyMCUyMCUyMCUyMCUyMCUzQ2ltZyUyMHNyYyUzRCUyMiUyRndwLWNvbnRlbnQlMkZ1cGxvYWRzJTJGMjAxNyUyRjEyJTJGcHJvZ3JhbW15LnBuZyUyMiUyRiUzRSUwQSUyMCUyMCUyMCUyMCUyMCUyMCUyMCUyMCUyMCUyMCUyMCUyMCUyMCUyMCUyMCUyMCUyMCUyMCUyMCUyMCUzQyUyRmRpdiUzRSUyMCUwQSUyMCUyMCUyMCUyMCUyMCUyMCUyMCUyMCUyMCUyMCUyMCUyMCUyMCUyMCUyMCUyMCUzQyUyRmRpdiUzRSUwQSUyMCUyMCUyMCUyMCUyMCUyMCUyMCUyMCUyMCUyMCUyMCUyMCUzQyUyRmRpdiUzRSUwQSUyMCUyMCUyMCUyMCUyMCUyMCUyMCUyMCUyMCUyMCUyMCUyMCUzQ2RpdiUyMGNsYXNzJTNEJTIyY2xlYXJmaXglMjIlM0UlM0MlMkZkaXYlM0UlMEElMjAlMjAlMjAlMjAlMjAlMjAlMjAlMjAlM0MlMkZkaXYlM0UlMEElMjAlMjAlMjAlMjAlMjAlMjAlMjAlMjAlM0NkaXYlMjBjbGFzcyUzRCUyMnZjX2NvbC1sZy00JTIwdmNfY29sLW1kLTQlMjB2Y19jb2wtc20tNCUyMiUzRSUwQSUyMCUyMCUyMCUyMCUyMCUyMCUyMCUyMCUyMCUyMCUyMCUyMCUzQ3AlMjBzdHlsZSUzRCUyMmNvbG9yJTNBJTIzMDAwJTNCZm9udC1zaXplJTNBMThweCUzQnRleHQtYWxpZ24lM0FjZW50ZXIlMjIlM0VZb3VyJTIwY29udGFjdCUyMGluZm9ybWF0aW9uJTNDJTJGcCUzRSUwQSUyMCUyMCUyMCUyMCUyMCUyMCUyMCUyMCUyMCUyMCUyMCUyMCUzQ2RpdiUyMGNsYXNzJTNEJTIyeWEtc3VtbSUyMiUzRSUwQSUyMCUyMCUyMCUyMCUyMCUyMCUyMCUyMCUyMCUyMCUyMCUyMCUyMCUyMCUyMCUyMCUzQ3NwYW4lMjBjbGFzcyUzRCUyMnN1bW0tZm9yLXN1bW0lMjIlM0VBbW91bnQlM0ElM0MlMkZzcGFuJTNFJTBBJTIwJTIwJTIwJTIwJTIwJTIwJTIwJTIwJTIwJTIwJTIwJTIwJTIwJTIwJTIwJTIwJTNDaW5wdXQlMjBjbGFzcyUzRCUyMnN1bW0tcHJpY2UlMjIlMjB0eXBlJTNEJTIybnVtYmVyJTIyJTIwbmFtZSUzRCUyMnN1bSUyMiUyMHBsYWNlaG9sZGVyJTNEJTIyT2JsaWdhdG9yeSUyMGZpZWxkJTIyJTIwdmFsdWUlM0QlMjI1MDAlMjIlMkYlM0UlMEElMjAlMjAlMjAlMjAlMjAlMjAlMjAlMjAlMjAlMjAlMjAlMjAlM0MlMkZkaXYlM0UlMEElMjAlMjAlMjAlMjAlMjAlMjAlMjAlMjAlMjAlMjAlMjAlMjAlM0NkaXYlMjBjbGFzcyUzRCUyMnlhLW5hbWUlMjIlM0UlMEElMjAlMjAlMjAlMjAlMjAlMjAlMjAlMjAlMjAlMjAlMjAlMjAlMjAlMjAlMjAlMjAlM0NpbnB1dCUyMHR5cGUlM0QlMjJ0ZXh0JTIyJTIwbmFtZSUzRCUyMmN1c3ROYW1lJTIyJTIwcGxhY2Vob2xkZXIlM0QlMjJGVUxMJTIwTkFNRSUyMiUyRiUzRSUwQSUyMCUyMCUyMCUyMCUyMCUyMCUyMCUyMCUyMCUyMCUyMCUyMCUzQyUyRmRpdiUzRSUwQSUyMCUyMCUyMCUyMCUyMCUyMCUyMCUyMCUyMCUyMCUyMCUyMCUzQ2RpdiUyMGNsYXNzJTNEJTIyeWEtc3VtbSUyMiUzRSUwQSUyMCUyMCUyMCUyMCUyMCUyMCUyMCUyMCUyMCUyMCUyMCUyMCUyMCUyMCUyMCUyMCUzQ2lucHV0JTIwY2xhc3MlM0QlMjJlbWFpbC1jdXN0RW1haWwlMjIlMjB0eXBlJTNEJTIydGV4dCUyMiUyMG5hbWUlM0QlMjJjdXN0RW1haWwlMjIlMjBwbGFjZWhvbGRlciUzRCUyMkUtbWFpbCUyMiUzRSUwQSUyMCUyMCUyMCUyMCUyMCUyMCUyMCUyMCUyMCUyMCUyMCUyMCUzQyUyRmRpdiUzRSUwQSUyMCUyMCUyMCUyMCUyMCUyMCUyMCUyMCUyMCUyMCUyMCUyMCUzQ2RpdiUyMGNsYXNzJTNEJTIyeWEtZW1haWwlMjIlM0UlMEElMjAlMjAlMjAlMjAlMjAlMjAlMjAlMjAlMjAlMjAlMjAlMjAlMjAlMjAlMjAlMjAlM0NpbnB1dCUyMHR5cGUlM0QlMjJ0ZXh0JTIyJTIwbmFtZSUzRCUyMmN1c3RUZWwlMjIlMjBwbGFjZWhvbGRlciUzRCUyMmNvbnRhY3QlMjBudW1iZXIlMjIlMkYlM0UlMEElMjAlMjAlMjAlMjAlMjAlMjAlMjAlMjAlMjAlMjAlMjAlMjAlM0MlMkZkaXYlM0UlMEElMjAlMjAlMjAlMjAlMjAlMjAlMjAlMjAlM0MlMkZkaXYlM0UlMEElMjAlMjAlMjAlMjAlM0MlMkZkaXYlM0UlMEElMjAlMjAlMjAlMjAlM0NzZWxlY3QlMjBuYW1lJTNEJTIyciUyMiUyMHN0eWxlJTNEJTIyZGlzcGxheSUzQSUyMG5vbmUlM0IlMjIlM0UlMEElMjAlMjAlMjAlMjAlMDklM0NvcHRpb24lMjB2YWx1ZSUzRCUyMjAlMjIlMjBzZWxlY3RlZCUzRCUyMnNlbGVjdGVkJTIyJTNFQXQlMjBhJTIwdGltZSUzQyUyRm9wdGlvbiUzRSUwQSUyMCUyMCUyMCUyMCUwOSUzQ29wdGlvbiUyMHZhbHVlJTNEJTIyMSUyMiUzRSVEMCU5NSVEMCVCNiVEMCVCNSVEMCVCQyVEMCVCNSVEMSU4MSVEMSU4RiVEMSU4NyVEMCVCRCVEMCVCRSUzQyUyRm9wdGlvbiUzRSUwQSUyMCUyMCUyMCUyMCUzQyUyRnNlbGVjdCUzRSUwQSUyMCUyMCUyMCUyMCUzQ3NlbGVjdCUyMG5hbWUlM0QlMjJkZXNjcmlwdGlvbiUyMiUyMHN0eWxlJTNEJTIyZGlzcGxheSUzQSUyMG5vbmUlM0IlMjIlM0UlMEElMDklMDklM0NvcHRpb24lMjB2YWx1ZSUzRCUyMlNjaG9vbCUyMGZvciUyMFJlZnVnZWVzJTIyJTNFU2Nob29sJTIwZm9yJTIwUmVmdWdlZXMlM0MlMkZvcHRpb24lM0UlMEElMDklMDklM0NvcHRpb24lMjB2YWx1ZSUzRCUyMkNoaWxkcmVuJTIwb2YlMjBZZW1lbiUyMiUzRUNoaWxkcmVuJTIwb2YlMjBZZW1lbiUzQyUyRm9wdGlvbiUzRSUwQSUwOSUwOSUzQ29wdGlvbiUyMHZhbHVlJTNEJTIyT3JwaGFucyUyMiUzRU9ycGhhbnMlM0MlMkZvcHRpb24lM0UlMEElMDklMDklM0NvcHRpb24lMjB2YWx1ZSUzRCUyMlNhZGFrYSUyMCUyOEFsbXMlMjklMjIlM0VTYWRha2ElMjAlMjhBbG1zJTI5JTNDJTJGb3B0aW9uJTNFJTBBJTA5JTA5JTNDb3B0aW9uJTIwdmFsdWUlM0QlMjJaYWthdCUyMiUzRVpha2F0JTNDJTJGb3B0aW9uJTNFJTBBJTA5JTA5JTNDb3B0aW9uJTIwdmFsdWUlM0QlMjJUbyUyMHRoZSUyMHByb2dyYW1zJTIwb2YlMjB0aGUlMjBmdW5kJTIyJTNFVG8lMjB0aGUlMjBwcm9ncmFtcyUyMG9mJTIwdGhlJTIwZnVuZCUzQyUyRm9wdGlvbiUzRSUwQSUwOSUzQyUyRnNlbGVjdCUzRSUwQSUyMCUyMCUyMCUyMCUzQ2RpdiUyMGNsYXNzJTNEJTIyY2xlYXJmaXglMjIlM0UlM0MlMkZkaXYlM0UlMEElMjAlMjAlMjAlMjAlM0N0ZXh0YXJlYSUyMHJvd3MlM0QlMjIxMCUyMiUyMGNsYXNzJTNEJTIydGV4dC1saW5lJTIwbGktc2Nob29sLXNhZCUyMiUyMGNsYXNzJTNEJTIybGktYWN0aXZlLWxpJTIyJTNFU2Nob29sJTIwZm9yJTIwUmVmdWdlZXMlM0MlMkZ0ZXh0YXJlYSUzRSUwQSUyMCUyMCUyMCUyMCUzQ3RleHRhcmVhJTIwcm93cyUzRCUyMjEwJTIyJTIwY2xhc3MlM0QlMjJ0ZXh0LWxpbmUlMjBsaS15ZW1lbi1zYWQlMjIlM0VDaGlsZHJlbiUyMG9mJTIwWWVtZW4lM0MlMkZ0ZXh0YXJlYSUzRSUwQSUyMCUyMCUyMCUyMCUzQ3RleHRhcmVhJTIwcm93cyUzRCUyMjEwJTIyJTIwY2xhc3MlM0QlMjJ0ZXh0LWxpbmUlMjBsaS1jaGlsZC1zYWQlMjIlM0VPcnBoYW5zJTNDJTJGdGV4dGFyZWElM0UlMEElMjAlMjAlMjAlMjAlM0N0ZXh0YXJlYSUyMHJvd3MlM0QlMjIxMCUyMiUyMGNsYXNzJTNEJTIydGV4dC1saW5lJTIwbGktc2FkYWthLXNhZCUyMiUzRVNhZGFrYSUyMCUyOEFsbXMlMjklM0MlMkZ0ZXh0YXJlYSUzRSUwQSUyMCUyMCUyMCUyMCUzQ3RleHRhcmVhJTIwcm93cyUzRCUyMjEwJTIyJTIwY2xhc3MlM0QlMjJ0ZXh0LWxpbmUlMjBsaS16YWt5YXQtc2FkJTIyJTNFWmFrYXQlM0MlMkZ0ZXh0YXJlYSUzRSUwQSUyMCUyMCUyMCUyMCUzQ3RleHRhcmVhJTIwcm93cyUzRCUyMjEwJTIyJTIwY2xhc3MlM0QlMjJ0ZXh0LWxpbmUlMjBsaS1wcm9ncmFtbS1zYWQlMjIlM0VUbyUyMHRoZSUyMHByb2dyYW1zJTIwb2YlMjB0aGUlMjBmdW5kJTNDJTJGdGV4dGFyZWElM0UlMEElMjAlMjAlMjAlMjAlM0NkaXYlMjBjbGFzcyUzRCUyMnlhLWNoZWNrJTIwcm93JTIyJTNFJTBBJTIwJTIwJTIwJTIwJTIwJTIwJTIwJTIwJTNDcCUyMHN0eWxlJTNEJTIyY29sb3IlM0ElMjMwMDAlM0Jmb250LXNpemUlM0ExOHB4JTIyJTNFUGF5bWVudCUyMG1ldGhvZCUzQSUzQyUyRnAlM0UlMEElMjAlMjAlMjAlMjAlMjAlMjAlMjAlMjAlM0NsYWJlbCUyMGNsYXNzJTNEJTIyeWEtbGFiZWwtY2hlY2slMjB5YS1hY3RpdmUlMjB2Y19jb2wtbGctMiUyMHZjX2NvbC1tZC0yJTIwdmNfY29sLXNtLTIlMjIlMjBpZCUzRCUyMkFDJTIyJTNFJTBBJTIwJTIwJTIwJTIwJTIwJTIwJTIwJTIwJTIwJTIwJTIwJTIwJTNDZGl2JTIwY2xhc3MlM0QlMjJjb250ZW50LWxhYmVsJTIyJTNFJTBBJTIwJTIwJTIwJTIwJTIwJTIwJTIwJTIwJTIwJTIwJTIwJTIwJTIwJTIwJTIwJTIwJTNDaW1nJTIwc3JjJTNEJTIyJTJGd3AtY29udGVudCUyRnVwbG9hZHMlMkYyMDE3JTJGMTIlMkZ2aXNhLW1hc3RlcmNhcmQucG5nJTIyJTJGJTNFJTBBJTIwJTIwJTIwJTIwJTIwJTIwJTIwJTIwJTIwJTIwJTIwJTIwJTIwJTIwJTIwJTIwJTNDaW5wdXQlMjBuYW1lJTNEJTIycGF5bWVudFR5cGUlMjIlMjB2YWx1ZSUzRCUyMkFDJTIyJTIwdHlwZSUzRCUyMnJhZGlvJTIyJTIwY2hlY2tlZCUzRCUyMmNoZWNrZWQlMjIlMkYlM0UlMEElMjAlMjAlMjAlMjAlMjAlMjAlMjAlMjAlMjAlMjAlMjAlMjAlM0MlMkZkaXYlM0UlMEElMjAlMjAlMjAlMjAlMjAlMjAlMjAlMjAlMjAlMjAlMjAlMjAlM0NzcGFuJTNFRnJvbSUyMGElMjBiYW5rJTIwY2FyZCUzQyUyRnNwYW4lM0UlMEElMjAlMjAlMjAlMjAlMjAlMjAlMjAlMjAlM0MlMkZsYWJlbCUzRSUwQSUyMCUyMCUyMCUyMCUyMCUyMCUyMCUyMCUzQ2xhYmVsJTIwY2xhc3MlM0QlMjJ5YS1sYWJlbC1jaGVjayUyMHZjX2NvbC1sZy0yJTIwdmNfY29sLW1kLTIlMjB2Y19jb2wtc20tMiUyMiUyMGlkJTNEJTIyUEMlMjIlM0UlMEElMjAlMjAlMjAlMjAlMjAlMjAlMjAlMjAlMjAlMjAlMjAlMjAlM0NkaXYlMjBjbGFzcyUzRCUyMmNvbnRlbnQtbGFiZWwlMjIlM0UlMEElMjAlMjAlMjAlMjAlMjAlMjAlMjAlMjAlMjAlMjAlMjAlMjAlMjAlMjAlMjAlMjAlM0NpbWclMjBzcmMlM0QlMjIlMkZ3cC1jb250ZW50JTJGdXBsb2FkcyUyRjIwMTclMkYxMiUyRnlhbmRleC1kZW5pZ2kucG5nJTIyJTJGJTNFJTBBJTIwJTIwJTIwJTIwJTIwJTIwJTIwJTIwJTIwJTIwJTIwJTIwJTIwJTIwJTIwJTIwJTNDaW5wdXQlMjBuYW1lJTNEJTIycGF5bWVudFR5cGUlMjIlMjB2YWx1ZSUzRCUyMlBDJTIyJTIwdHlwZSUzRCUyMnJhZGlvJTIyJTJGJTNFJTBBJTIwJTIwJTIwJTIwJTIwJTIwJTIwJTIwJTIwJTIwJTIwJTIwJTNDJTJGZGl2JTNFJTBBJTIwJTIwJTIwJTIwJTIwJTIwJTIwJTIwJTIwJTIwJTIwJTIwJTNDc3BhbiUzRUZyb20lMjB0aGUlMjBhY2NvdW50JTIwaW4lMjB0aGUlMjBZYW5kZXglMjBwdXJzZSUzQyUyRnNwYW4lM0UlMEElMjAlMjAlMjAlMjAlMjAlMjAlMjAlMjAlM0MlMkZsYWJlbCUzRSUwQSUyMCUyMCUyMCUyMCUyMCUyMCUyMCUyMCUzQ2xhYmVsJTIwY2xhc3MlM0QlMjJ5YS1sYWJlbC1jaGVjayUyMHZjX2NvbC1sZy0yJTIwdmNfY29sLW1kLTIlMjB2Y19jb2wtc20tMiUyMiUyMGlkJTNEJTIyU0IlMjIlM0UlMEElMjAlMjAlMjAlMjAlMjAlMjAlMjAlMjAlMjAlMjAlMjAlMjAlM0NkaXYlMjBjbGFzcyUzRCUyMmNvbnRlbnQtbGFiZWwlMjIlM0UlMEElMjAlMjAlMjAlMjAlMjAlMjAlMjAlMjAlMjAlMjAlMjAlMjAlMjAlMjAlMjAlMjAlM0NpbWclMjBzcmMlM0QlMjIlMkZ3cC1jb250ZW50JTJGdXBsb2FkcyUyRjIwMTclMkYxMiUyRnNiZXJiYW5rLW9ubGluZS5wbmclMjIlMkYlM0UlMEElMjAlMjAlMjAlMjAlMjAlMjAlMjAlMjAlMjAlMjAlMjAlMjAlMjAlMjAlMjAlMjAlM0NpbnB1dCUyMG5hbWUlM0QlMjJwYXltZW50VHlwZSUyMiUyMHZhbHVlJTNEJTIyV00lMjIlMjB0eXBlJTNEJTIycmFkaW8lMjIlMkYlM0UlMEElMjAlMjAlMjAlMjAlMjAlMjAlMjAlMjAlMjAlMjAlMjAlMjAlM0MlMkZkaXYlM0UlMEElMjAlMjAlMjAlMjAlMjAlMjAlMjAlMjAlMjAlMjAlMjAlMjAlM0NzcGFuJTNFUGF5bWVudCUyMGZyb20lMjBXZWJNb25leSUyMGFjY291bnQlM0MlMkZzcGFuJTNFJTBBJTIwJTIwJTIwJTIwJTIwJTIwJTIwJTIwJTNDJTJGbGFiZWwlM0UlMEElMjAlMjAlMjAlMjAlMjAlMjAlMjAlMjAlM0NsYWJlbCUyMGNsYXNzJTNEJTIyeWEtbGFiZWwtY2hlY2slMjB2Y19jb2wtbGctMiUyMHZjX2NvbC1tZC0yJTIwdmNfY29sLXNtLTIlMjIlMjBpZCUzRCUyMkdQJTIyJTNFJTBBJTIwJTIwJTIwJTIwJTIwJTIwJTIwJTIwJTIwJTIwJTIwJTIwJTNDZGl2JTIwY2xhc3MlM0QlMjJjb250ZW50LWxhYmVsJTIyJTNFJTBBJTIwJTIwJTIwJTIwJTIwJTIwJTIwJTIwJTIwJTIwJTIwJTIwJTIwJTIwJTIwJTIwJTNDaW1nJTIwc3JjJTNEJTIyJTJGd3AtY29udGVudCUyRnVwbG9hZHMlMkYyMDE3JTJGMTIlMkZ0ZXJtaW5hbC5wbmclMjIlMkYlM0UlMEElMjAlMjAlMjAlMjAlMjAlMjAlMjAlMjAlMjAlMjAlMjAlMjAlMjAlMjAlMjAlMjAlM0NpbnB1dCUyMG5hbWUlM0QlMjJwYXltZW50VHlwZSUyMiUyMHZhbHVlJTNEJTIyR1AlMjIlMjB0eXBlJTNEJTIycmFkaW8lMjIlMkYlM0UlMEElMjAlMjAlMjAlMjAlMjAlMjAlMjAlMjAlMjAlMjAlMjAlMjAlM0MlMkZkaXYlM0UlMEElMjAlMjAlMjAlMjAlMjAlMjAlMjAlMjAlMjAlMjAlMjAlMjAlM0NzcGFuJTNFUGF5bWVudCUyMGJ5JTIwY29kZSUyMHZpYSUyMHRlcm1pbmFsJTNDJTJGc3BhbiUzRSUwQSUyMCUyMCUyMCUyMCUyMCUyMCUyMCUyMCUzQyUyRmxhYmVsJTNFJTBBJTIwJTIwJTIwJTIwJTIwJTIwJTIwJTIwJTNDbGFiZWwlMjBjbGFzcyUzRCUyMnlhLWxhYmVsLWNoZWNrJTIwdmNfY29sLWxnLTIlMjB2Y19jb2wtbWQtMiUyMHZjX2NvbC1zbS0yJTIyJTIwaWQlM0QlMjJXTSUyMiUzRSUwQSUyMCUyMCUyMCUyMCUyMCUyMCUyMCUyMCUyMCUyMCUyMCUyMCUzQ2RpdiUyMGNsYXNzJTNEJTIyY29udGVudC1sYWJlbCUyMiUzRSUwQSUyMCUyMCUyMCUyMCUyMCUyMCUyMCUyMCUyMCUyMCUyMCUyMCUyMCUyMCUyMCUyMCUzQ2ltZyUyMHNyYyUzRCUyMiUyRndwLWNvbnRlbnQlMkZ1cGxvYWRzJTJGMjAxNyUyRjEyJTJGd2VibW9uZXkucG5nJTIyJTJGJTNFJTBBJTIwJTIwJTIwJTIwJTIwJTIwJTIwJTIwJTIwJTIwJTIwJTIwJTIwJTIwJTIwJTIwJTNDaW5wdXQlMjBuYW1lJTNEJTIycGF5bWVudFR5cGUlMjIlMjB2YWx1ZSUzRCUyMldNJTIyJTIwdHlwZSUzRCUyMnJhZGlvJTIyJTJGJTNFJTBBJTIwJTIwJTIwJTIwJTIwJTIwJTIwJTIwJTIwJTIwJTIwJTIwJTNDJTJGZGl2JTNFJTBBJTIwJTIwJTIwJTIwJTIwJTIwJTIwJTIwJTIwJTIwJTIwJTIwJTNDc3BhbiUzRVBheW1lbnQlMjBmcm9tJTIwV2ViTW9uZXklMjBhY2NvdW50JTNDJTJGc3BhbiUzRSUwQSUyMCUyMCUyMCUyMCUyMCUyMCUyMCUyMCUzQyUyRmxhYmVsJTNFJTBBJTIwJTIwJTIwJTIwJTIwJTIwJTIwJTIwJTNDbGFiZWwlMjBjbGFzcyUzRCUyMnZjX2NvbC1sZy0yJTIwdmNfY29sLW1kLTIlMjB2Y19jb2wtc20tMiUyMGxhYmVsLXN1Ym1pdCUyMiUzRSUwQSUyMCUyMCUyMCUyMCUyMCUyMCUyMCUyMCUyMCUyMCUyMCUyMCUzQ2lucHV0JTIwY2xhc3MlM0QlMjJ5YS1zdWJtaXQlMjB6YWthdC1idCUyMiUyMGlkJTNEJTIyc3VibWl0LXBheSUyMiUyMHR5cGUlM0QlMjJzdWJtaXQlMjIlMjB2YWx1ZSUzRCUyMlBheSUyMG5vdyUyMiUyRiUzRSUwQSUyMCUyMCUyMCUyMCUyMCUyMCUyMCUyMCUzQyUyRmxhYmVsJTNFJTBBJTIwJTIwJTIwJTIwJTNDJTJGZGl2JTNFJTBBJTNDJTJGZm9ybSUzRSUwQSUzQ3NjcmlwdCUzRSUwQSUyMCUyMCUyMCUyMGpRdWVyeSUyOGZ1bmN0aW9uJTI4JTI0JTI5JTdCJTBBJTIwJTIwJTIwJTIwJTIwJTIwJTIwJTIwJTI0JTI4JTI3LnlhLWxhYmVsLWNoZWNrJTI3JTI5LmNsaWNrJTI4ZnVuY3Rpb24lMjglMjklN0IlMEElMjAlMjAlMjAlMjAlMjAlMjAlMjAlMjAlMjAlMjAlMjAlMjAlMjQlMjglMjcueWEtbGFiZWwtY2hlY2slMjclMjkucmVtb3ZlQ2xhc3MlMjglMjd5YS1hY3RpdmUlMjclMjklM0IlMEElMjAlMjAlMjAlMjAlMjAlMjAlMjAlMjAlMjAlMjAlMjAlMjAlMjQlMjh0aGlzJTI5LnRvZ2dsZUNsYXNzJTI4JTI3eWEtYWN0aXZlJTI3JTI5JTNCJTBBJTIwJTIwJTIwJTIwJTIwJTIwJTIwJTIwJTdEJTI5JTBBJTIwJTIwJTIwJTIwJTIwJTIwJTIwJTIwJTI0JTI4JTI3LmxpbmUtemFrYXQlMjAubGktZGl2JTI3JTI5LmNsaWNrJTI4ZnVuY3Rpb24lMjglMjklN0IlMEElMjAlMjAlMjAlMjAlMjAlMjAlMjAlMjAlMjAlMjAlMjAlMjAlMjQlMjglMjcubGluZS16YWthdCUyMC5saS1kaXYlMjclMjkucmVtb3ZlQ2xhc3MlMjglMjdsaS1hY3RpdmUtbGklMjclMjklM0IlMEElMjAlMjAlMjAlMjAlMjAlMjAlMjAlMjAlMjAlMjAlMjAlMjAlMjQlMjh0aGlzJTI5LmFkZENsYXNzJTI4JTI3bGktYWN0aXZlLWxpJTI3JTI5JTNCJTBBJTIwJTIwJTIwJTIwJTIwJTIwJTIwJTIwJTdEJTI5JTBBJTIwJTIwJTIwJTIwJTIwJTIwJTIwJTIwJTI0JTI4JTI3JTIzbGktc2Nob29sLXNhZCUyNyUyOS5jbGljayUyOGZ1bmN0aW9uJTI4JTI5JTdCJTBBJTIwJTIwJTIwJTIwJTIwJTIwJTIwJTIwJTIwJTIwJTIwJTIwJTI0JTI4JTI3LnRleHQtbGluZSUyNyUyOS5yZW1vdmVBdHRyJTI4JTI3bmFtZSUyNyUyOSUzQiUwQSUyMCUyMCUyMCUyMCUyMCUyMCUyMCUyMCUyMCUyMCUyMCUyMCUyNCUyOCUyNy5saS1zY2hvb2wtc2FkJTI3JTI5LnByb3AlMjglMjduYW1lJTI3JTJDJTI3b3JkZXJEZXRhaWxzJTI3JTI5JTNCJTBBJTIwJTIwJTIwJTIwJTIwJTIwJTIwJTIwJTdEJTI5JTBBJTIwJTIwJTIwJTIwJTIwJTIwJTIwJTIwJTI0JTI4JTI3JTIzbGkteWVtZW4tc2FkJTI3JTI5LmNsaWNrJTI4ZnVuY3Rpb24lMjglMjklN0IlMEElMjAlMjAlMjAlMjAlMjAlMjAlMjAlMjAlMjAlMjAlMjAlMjAlMjQlMjglMjcudGV4dC1saW5lJTI3JTI5LnJlbW92ZUF0dHIlMjglMjduYW1lJTI3JTI5JTNCJTBBJTIwJTIwJTIwJTIwJTIwJTIwJTIwJTIwJTIwJTIwJTIwJTIwJTI0JTI4JTI3LmxpLXllbWVuLXNhZCUyNyUyOS5wcm9wJTI4JTI3bmFtZSUyNyUyQyUyN29yZGVyRGV0YWlscyUyNyUyOSUzQiUwQSUyMCUyMCUyMCUyMCUyMCUyMCUyMCUyMCU3RCUyOSUwQSUyMCUyMCUyMCUyMCUyMCUyMCUyMCUyMCUyNCUyOCUyNyUyM2xpLWNoaWxkLXNhZCUyNyUyOS5jbGljayUyOGZ1bmN0aW9uJTI4JTI5JTdCJTBBJTIwJTIwJTIwJTIwJTIwJTIwJTIwJTIwJTIwJTIwJTIwJTIwJTI0JTI4JTI3LnRleHQtbGluZSUyNyUyOS5yZW1vdmVBdHRyJTI4JTI3bmFtZSUyNyUyOSUzQiUwQSUyMCUyMCUyMCUyMCUyMCUyMCUyMCUyMCUyMCUyMCUyMCUyMCUyNCUyOCUyNy5saS1jaGlsZC1zYWQlMjclMjkucHJvcCUyOCUyN25hbWUlMjclMkMlMjdvcmRlckRldGFpbHMlMjclMjklM0IlMEElMjAlMjAlMjAlMjAlMjAlMjAlMjAlMjAlN0QlMjklMEElMjAlMjAlMjAlMjAlMjAlMjAlMjAlMjAlMjQlMjglMjclMjNsaS1zYWRha2Etc2FkJTI3JTI5LmNsaWNrJTI4ZnVuY3Rpb24lMjglMjklN0IlMEElMjAlMjAlMjAlMjAlMjAlMjAlMjAlMjAlMjAlMjAlMjAlMjAlMjQlMjglMjcudGV4dC1saW5lJTI3JTI5LnJlbW92ZUF0dHIlMjglMjduYW1lJTI3JTI5JTNCJTBBJTIwJTIwJTIwJTIwJTIwJTIwJTIwJTIwJTIwJTIwJTIwJTIwJTI0JTI4JTI3LmxpLXNhZGFrYS1zYWQlMjclMjkucHJvcCUyOCUyN25hbWUlMjclMkMlMjdvcmRlckRldGFpbHMlMjclMjklM0IlMEElMjAlMjAlMjAlMjAlMjAlMjAlMjAlMjAlN0QlMjklMEElMjAlMjAlMjAlMjAlMjAlMjAlMjAlMjAlMjQlMjglMjclMjNsaS16YWt5YXQtc2FkJTI3JTI5LmNsaWNrJTI4ZnVuY3Rpb24lMjglMjklN0IlMEElMjAlMjAlMjAlMjAlMjAlMjAlMjAlMjAlMjAlMjAlMjAlMjAlMjQlMjglMjcudGV4dC1saW5lJTI3JTI5LnJlbW92ZUF0dHIlMjglMjduYW1lJTI3JTI5JTNCJTBBJTIwJTIwJTIwJTIwJTIwJTIwJTIwJTIwJTIwJTIwJTIwJTIwJTI0JTI4JTI3LmxpLXpha3lhdC1zYWQlMjclMjkucHJvcCUyOCUyN25hbWUlMjclMkMlMjdvcmRlckRldGFpbHMlMjclMjklM0IlMEElMjAlMjAlMjAlMjAlMjAlMjAlMjAlMjAlN0QlMjklMEElMjAlMjAlMjAlMjAlMjAlMjAlMjAlMjAlMjQlMjglMjclMjNsaS1wcm9ncmFtbS1zYWQlMjclMjkuY2xpY2slMjhmdW5jdGlvbiUyOCUyOSU3QiUwQSUyMCUyMCUyMCUyMCUyMCUyMCUyMCUyMCUyMCUyMCUyMCUyMCUyNCUyOCUyNy50ZXh0LWxpbmUlMjclMjkucmVtb3ZlQXR0ciUyOCUyN25hbWUlMjclMjklM0IlMEElMjAlMjAlMjAlMjAlMjAlMjAlMjAlMjAlMjAlMjAlMjAlMjAlMjQlMjglMjcubGktcHJvZ3JhbW0tc2FkJTI3JTI5LnByb3AlMjglMjduYW1lJTI3JTJDJTI3b3JkZXJEZXRhaWxzJTI3JTI5JTNCJTBBJTIwJTIwJTIwJTIwJTIwJTIwJTIwJTIwJTdEJTI5JTBBJTIwJTIwJTIwJTIwJTIwJTIwJTIwJTIwJTI0JTI4d2luZG93JTI5LmxvYWQlMjhmdW5jdGlvbiUyOCUyOSU3QiUwQSUyMCUyMCUyMCUyMCUyMCUyMCUyMCUyMCUyMCUyMCUyMCUyMCUyNCUyOCUyNy5iYXV0JTI3JTI5LmNzcyUyOCUyN2Rpc3BsYXklMjclMkMlMjdub25lJTI3JTI5JTBBJTIwJTIwJTIwJTIwJTIwJTIwJTIwJTIwJTdEJTI5JTBBJTIwJTIwJTIwJTIwJTdEJTI5JTBBJTNDJTJGc2NyaXB0JTNF[/vc_raw_html][/vc_column][/vc_row][vc_row 0=""][vc_column 0=""][vc_column_text 0=""]
DONATION FROM THE PHONE
Send an SMS with the word "ZAKYAT" (space) and the DONATION AMOUNT * (in digits **) to the short number 3434
You can also send SMS with the word "FID'YA" (or "FID'YA") to the space and the DONATION AMOUNT * (in digits **) to the short number 3434
Fitr Sadaka (payable in the month of Ramadan from each family member) can also be paid from the phone by sending an SMS to short number 3434 with the word:
– "FITR 100" (or "FITR 100") – for low-income families,
– "FITR 300" (or "FITR 300") – for families with an average income,
– "FITR" (or "FITR") space and any amount from 500 rubles – for wealthy families.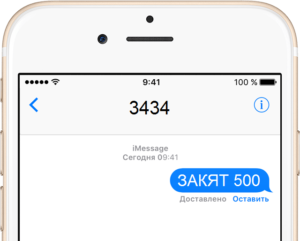 * Acceptable amount of donations from 10 to 15 000 rubles. Commission from the subscriber – 0%.
** If the number is indicated in words or the message will contain only text,
the amount of the donation will be automatically considered 100 rubles.
Megafon offer[/vc_column_text][/vc_column][/vc_row][vc_row][vc_column][vc_empty_space][/vc_column][/vc_row][vc_row full_width="stretch_row" css=".vc_custom_1474543056562{background-color: #424242 !important;}"][vc_column 0=""][trx_call_to_action style="2″ accent="yes" image="518″ title="Together with us participate in the good!" link="/kak-uchastvovat/" link_caption="Donate" link2="/stat-volonterom/" link2_caption="Become a volunteer" video=""][/trx_call_to_action][/vc_column][/vc_row]